Making Us Proud: The Race of Her Life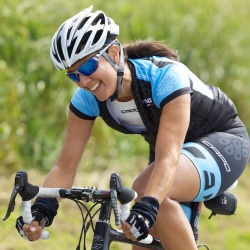 LATINA MAGAZINE— The way many Latinas are built—with strong, shapely lower halves—you'd think we'd be natural cyclists. For María del P. Vázquez, that was exactly the case. When the 41-year-old started spin classes seven years ago as a way to cope with a bitter divorce, the mother of three from Caguas, Puerto Rico, discovered a hidden talent and fun hobby that led her to the ride of her life: completing the 2012 Tour de France course as part of an amateur team of Americans called the Rêve ("dream" in French).
Read the full story on Latina.com!