Triathlete Sarah True Divulges the Story of Her Joint Olympic Goals with Her Husband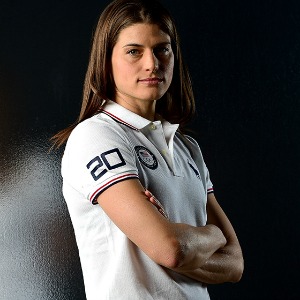 MADEMAN—Imagine living with an Olympic hopeful who's feverishly chasing their dreams for four years straight (or longer). Now double it. That's what life was like at the True household in Hanover, New Hampshire. With triathlete Sarah True having qualified for her second Summer Games at the Rio test event last August, the pressure was on her husband, Ben True, to seal the deal 11 months later at the U.S. Olympic Track and Field Trials in July.
Considering Ben's track record (literally), the 30-year-old 5K record-holder and top American finisher at several world cross country championships seemed like a shoo-in to make the team. Falling short by half a second at the Trials means that Ben has four more years, while Sarah's second Olympic moment is right now. Having placed fourth in both London and the Rio test event, and nabbing some world championship bling (bronze in 2015, silver in 2014) along the way, she has a real chance of medaling at what might be her last Olympic Games. The 34-year-old will be gunning for the win with her husband's love, support and true sportsmanship from the stands.
We recently caught up with Sarah just before her send-off to Rio to find out more about what these Games means to her and Ben.