Women's Bike Company Turned Mentor for Female Racers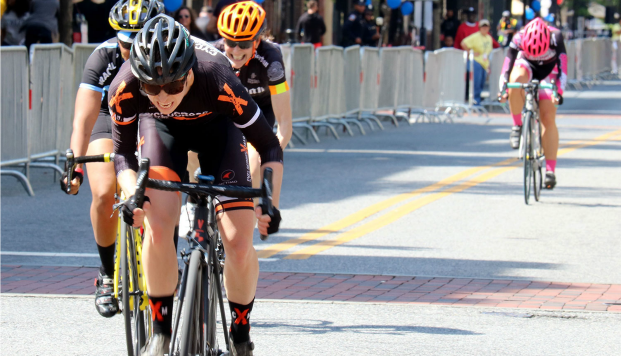 MAP MY RIDE—If you build it, they will come. This is part of the inspiration behind the new DIA, or do-it-all, high-performance road bike handmade by Von Hof Cycling, a 3-year-old boutique bike manufacturer based in New Jersey. Co-founder and owner Diana Parmer remembers having trouble back in the '90s finding a ride that fit her small 5-foot-4 stature. She had two options: Get on a kid's bike or have her husband (and now co-founder) custom-build a frame. The latter choice helped lay the groundwork for the future DIA, a handcrafted, steel frame available in sizes 44–54 centimeters to accommodate anyone under 5-foot-5 ($1,950).
Women-specific bikes are nothing new. Since the early 2000s, female participation in cycling has steadily grown, giving big (and small) bike brands good reason to create more options exclusively for women. Still, it'll be a long road before women catch up to men, especially in racing, where women make up only 14% of the field, according to USA Cycling's 2013 survey.
Von Hof hopes its high-performance DIA frame — featuring internal routing for Di2 electronic shifting and 28 mm tire capacity — encourages more women to roll up to the starting line. That's why Von Hof is donating $100 of every DIA sold to support Women Bike PHL's race development program called Devo, an intensive, six-week workshop to help women of all skill levels break into racing.