Why Don't Men Take Women Seriously In Sailing?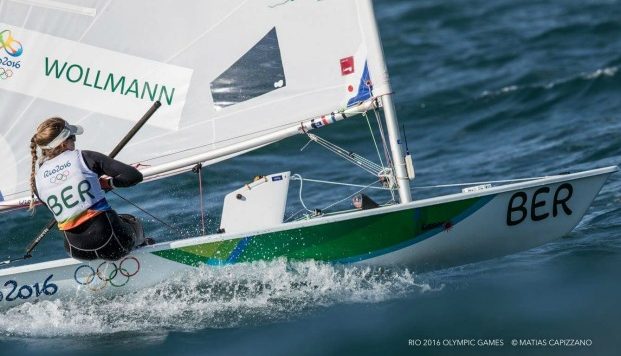 SHAPE—Waiting in the hotel lobby of Bermuda's Hamilton Princess & Beach Club on Sunday morning, Cecilia "Ceci" Wollmann could easily pass for one of the teens who celebrated prom here the night before. Any faint sign of bags under the 19-year-old's eyes is less likely from late-night partying than training extra hard for the 2017 Red Bull Youth America's Cup (RBYAC). Bermuda's youngest Olympic sailor is beyond that teenage rite of passage. She's already onto the next big thing, which is why we're meeting her at the official hotel of the 35th America's Cup in Bermuda to discuss this very topic: What it will take for women to break into the world's oldest international trophy sport.
Though America's Cup has been around for 166 years (it started in 1851), only a handful of women have sailed in the prestigious race. Dawn Riley was the first in 1992 and in 1995 on an all-female team that narrowly missed making the finals. In the 22 years since, women have only been a part of two America's Cup campaigns. Wollmann, who started sailing at age 8 and competed at her first Olympics in Rio de Janeiro last summer, is hoping to change all that. As the sole female out of nine sailors on Team Bermuda (BDA) and one of two women participating in the RBYAC, Wollmann has a real shot at winning on her home turf, er, ocean, and turning a few heads in the process.
Should Wollmann's team crush the competition on June 20 and 21, which is right in the middle of the 35th America's Cup finals this week, her male-counterparts in the big leagues will likely take notice and this could be game-changing. Fun fact: Since RBYAC began in 2013, eight sailors have found positions on America's Cup teams, including Olympic gold medalist Peter Burling who is the now helmsman for the Emirates Team New Zealand, the Challenger up against two-time Defending Champion, Oracle Team USA, this week.