What athletes eat: Pole vaulter Melinda Withrow's extra-veggie scramble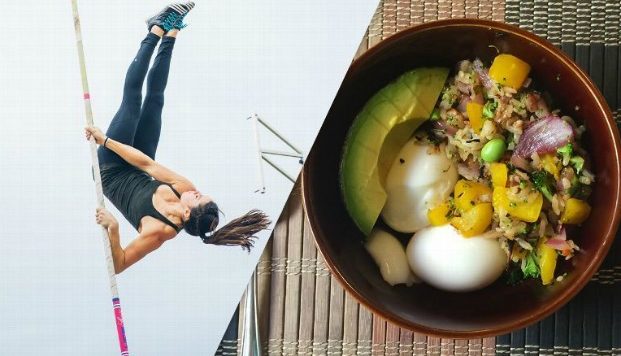 ESPNW—Melinda Withrow loves to fly, but never on an empty stomach. That's why the world-class pole vaulter started every morning in the run-up to the Rio Olympics with nutrient-dense vegetables, which kept her full and fueled throughout her training.
The 31-year-old from Montana qualified for her third Olympic trials in July. She made the finals but ultimately ended up ninth and short of the Olympic team.
Through the intense training, she stuck to the same dish, morning after morning — one that she got from her training partner, Victoria Pena. Withrow named the recipe "Tori's Good Morning" in Pena's honor.