This Guy Just Ran 100 Marathons in 100 Days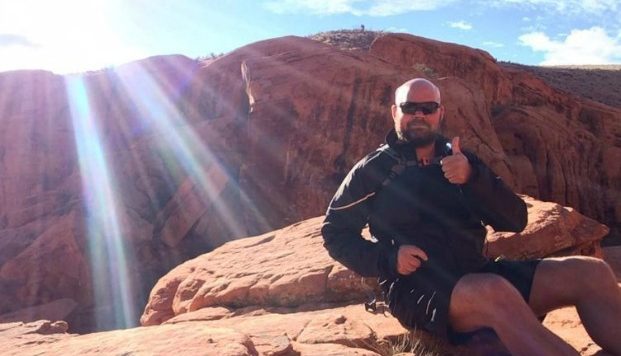 MAP MY RUN—If you think you're having trouble lacing up for a run today, imagine how KP Kelly is feeling right now. By his 77th consecutive marathon, when MapMyRun spoke to him, the 37-year-old, Ohio-native had lost all but two toenails — one of which was digging into his skin causing a painful infection. Built like a basketball player at 6-foot-7 and 250 pounds, Kelly only moves at one speed these days: a forward shuffle. Still he continues to hit the streets daily for one insane, self-imposed reason: to complete 100 marathons in 100 days for 100 charities.
On March 19, Kelly's three-month, 2,620-mile journey from ocean-to-ocean, which started in Los Angeles on December 10, wraps up in Daytona Beach, Florida. Day 100, however won't just be another 26.2-miler for this ultra-marathoner. Kelly has plans for an epic finish, which he reveals below, along with how and why he got here, what he has learned along the way, and what's next.
Read this before your next run, and maybe you'll be inspired to push past the discomfort to go just a little farther for longer. (Click here for the full story!)