These Badass Women Are Taking on Poachers—And Winning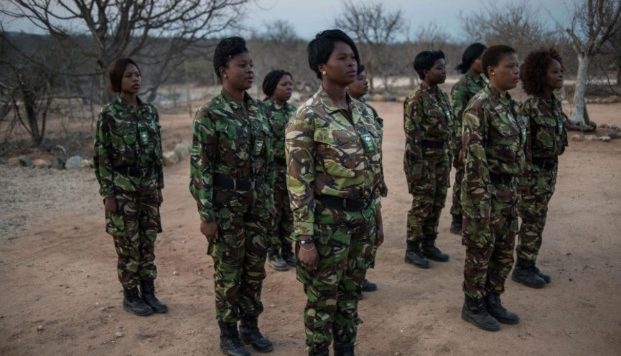 NATIONAL GEOGRAPHIC ADVENTURE—It's 6:40 a.m. when I step into a white jeep inside Balule Private Game Reserve, a protected wildlife area spanning nearly 100,000 acres on the western border of South Africa's world-famous Kruger National Park. Behind the wheel is Shadu Hlangwana, with Felicia Mogahane in the passenger's seat and Carol Khosa in the back with me.
Having lost my luggage in transport, I'm wearing jeans with a beige fleece and camouflage cap from the Pondoro Game Lodge, the reserve property that is my home for the next two nights. I feel ill-prepared next to their fatigues. My magenta lipstick doesn't help, but it is what breaks the ice.
"Are you talking about my lipstick?" I ask, eyeing Hlangwana's red nails on the wheel and Mogahane's pearl earrings. Mogahane looks over her shoulder and reveals a sheepish, gap-toothed grin. For the last hour, "lipstick" was the only English word spoken outside their native tongue, Tsonga. This segues to a conversation about beauty while we cruise three miles per hour along an electric fence at Olifants West Gate.
These three 20-something women may be shy and protective, but they are guarding more than themselves here. They are the Black Mambas, the world's first all-female anti-poaching unit, and, together with 30 other local women, they are saving South Africa's endangered rhinos and elephants.