The Playlist that Helped U.S. Volleyball Captain Christa Dietzen Overcome a Heartbreaking Olympic Loss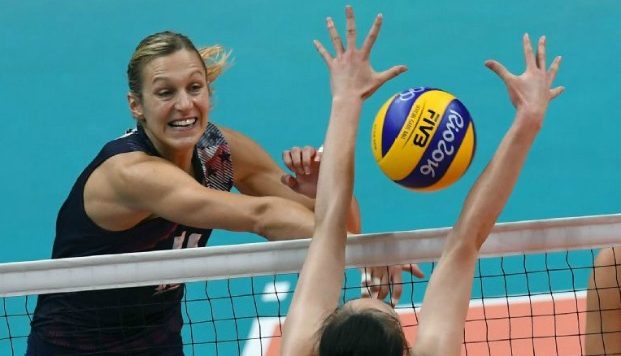 ESPNW—When the U.S. women's indoor volleyball team lost to Serbia in the semifinal match at the Rio Olympics, captain Christa Dietzen, 29, knew she needed to galvanize her teammates to continue the good fight. While the dream of winning America's first gold in this sport had abruptly ended, they still had a chance to return home with a medal. A special message from beach volleyball player Kerri Walsh Jennings, who also faced a shocking semifinal upset, helped Dietzen dig deep to help rally her team.
"Kerri shared that this would be our gutsiest match to date and that it will take all our grit and heart to win," recalled Dietzen. "Instead of wallowing in the loss, we had 48 hours to turn it around and get ready to win the next match. Our character and the identity of the team was absolutely tested. Watching Kerri [and her partner April Ross] win bronze was extra motivation to get back on the court and play for our teammates, our family and our fans."
Before the game, Dietzen turned to her playlist to get herself ready. "With my personality, I don't need more things to pump me up, so I find myself with quieter, more relaxing music that speaks truth, like 'Oceans' by Hillsong United," she said. Like Walsh Jennings and Ross, the indoor volleyball team rose to the occasion, claiming the third spot on the podium.
Dietzen shared her whole prematch list — a mix of country and Christian songs — with us. Get the complete playlist on ESPNW.com!