The California Questionnaire: Kelly Clark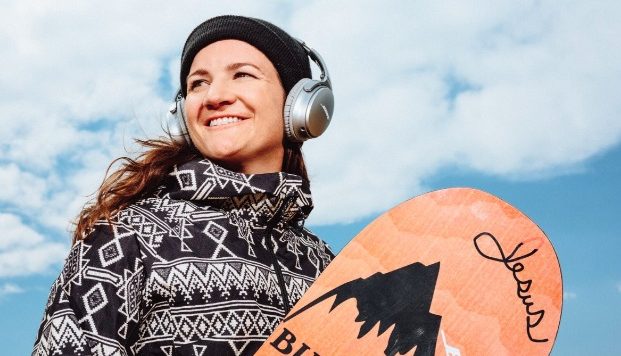 VISIT CALIFORNIA—As the first female snowboarder to compete in five Olympics, Kelly Clark arrives in PyeongChang, South Korea, with nothing to prove. Three Olympic medals and seven golds at the Winter X Games—all part of her 70-plus wins throughout her 17-year career—make Clark one of the most decorated snowboarders in history. This is how you get your mug on cereal boxes, folks. The Team Kellogg's athlete is defying gravity on Corn Flakes and Special K Red Berries right now.
If Clark wins her second Olympic gold in the halfpipe this February (her first was in 2002), the 34-year-old from Mammoth Lakes may become the oldest female snowboarder from any country to accomplish this feat. But first, she needs to beat the other medal-favorite and fellow Californian, Chloe Kim, who's literally half her age.
"She's been my role model for so long, and she's definitely a crazy badass," says Kim, 17, who grew up training on the same mountain as Clark. "I remember when I met her in Mammoth. I was eight and, literally, freaking out that I was standing behind her," she recalls. "I've learned a lot from her. She has helped me so much throughout my career."
Uplifting her teammates and recruiting more young talent via the Kelly Clark Foundation may ultimately be Clark's legacy—so far, the eight-year-old nonprofit has awarded more than $125,000 in grants and scholarships. But in the meantime, she's got this victory lap to complete. Whether she scores gold or not, she's happy to return home to the Golden State, where she's already looking forward to summer.