Research Shows the Healthiest Way Into Work is By Bike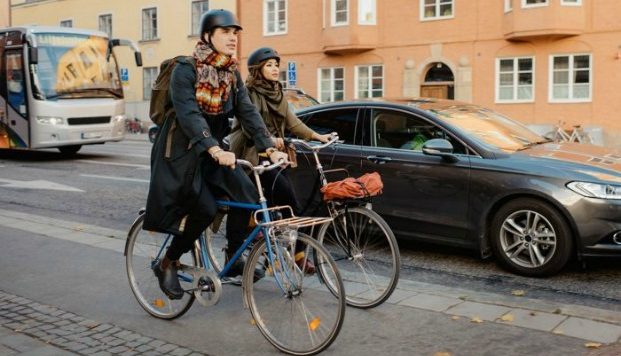 MAP MY RIDE—Think it's scary to bike to work? It might be scarier not to. A new study published in The British Medical Journal this April named bike commuting the healthiest mode of transportation, beating out walking and, of course, driving or taking public transportation. The daily pedal proved to significantly lower one's risk of dying from any illness by 41%. Talk about a good excuse to participate in National Bike to Work Week (May 15–19), and kick off a new long-term, weekly habit that could add years to your life.
In the largest study of its kind, British researchers observed 263,450 participants, ages 40–69, over the course of five years as they used various modes of transportation to get to and from work. The options for commuting included biking, walking or mixed modes of either biking or walking combined with non-active transportation (i.e., car or public transportation). To eliminate external factors that might influence the mortality rate, researchers statistically adjusted for age, sex, socioeconomic status and habits, like smoking and a poor diet. Results were unsurprising: The highest activity level was associated with the most benefits. However, study authors were intrigued by just how much cycling impacted one's health.