How to Pack Light Without Sacrificing Any Essentials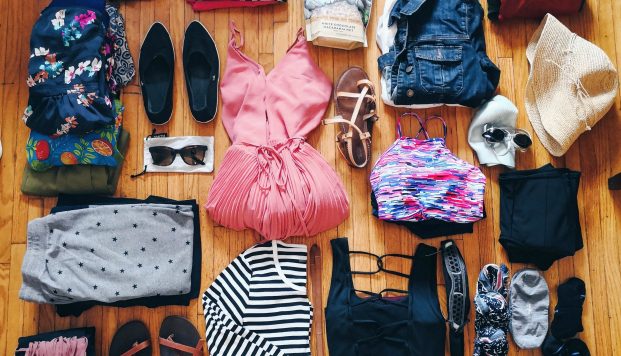 SHAPE—I'm a chronic over-packer. I've been to 30+ countries, across all seven continents, schlepping way too much stuff that I don't always use or need. I often turn into a fairy godmother for travelers, sharing my miscellaneous items with friends and even strangers in my tour group, who may need a jacket, headlamp, beanie, tote, you name it. I love being overprepared and helpful. But lugging the extra baggage on planes, trains, and automobiles as well as across borders and time zones is annoying, unnecessary, backbreaking work.
Before temporarily moving to Europe for the summer, I reached out to experts in prudent packing to ensure that I was bringing everything I needed, not everything I own. Here are some of their best tips for paring down essentials and using strategic systems to fit my entire life for the next two months into one lightweight, reasonably sized checked bag.