How Mountain Biking Keeps This NASCAR Driver Fit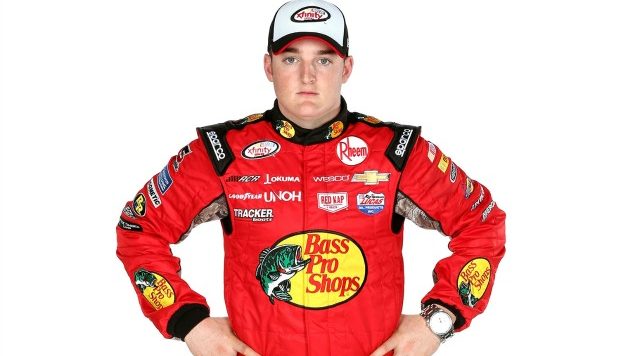 MAP MY RUN —When your day job requires you to hit death-defying speeds of up to 215 mph from behind the wheel, then flying down a mountain from the back of a saddle at 25 mph is kind of no big deal. In fact, NASCAR's Ty Dillon finds it peaceful to pedal hard when he's not driving fast. It's crucial for him to find these zen moments to keep calm and in control when it counts.
This month, the 24-year-old North Carolina native, who has been racing in the elite circuit for six years, moves up to the big leagues. Dillon kicks off his first full-time season in the prestigious Monster Energy NASCAR Cup Series (basically, the NFL of race car driving), starting February 18, 2017. And it's no secret that mountain biking about 18 times a month is part of his training regimen.
"Mountain biking is something I do in-season to keep my cardio up and stay fit," says Dillon, who even takes his 29er Scott Spark with him when traveling for competition. "I've never been the kind of guy who likes to be in the gym, looking at the mirror. If I'm going to work out, I want to be outside and enjoying it. It's also a cool way to clear my mind."
"When we head west to race in Nevada, Arizona, Montana and California, we take our bikes. They'll travel in the 18-wheeler with our cars across the country — and we'll go on rides in between events. It's amazing biking out there. Getting outdoors and in the woods has always been a big part of my life," says the No. 13 GEICO Chevrolet driver.