How Emily Nagel Sailed From NYC to Bermuda on a Catamaran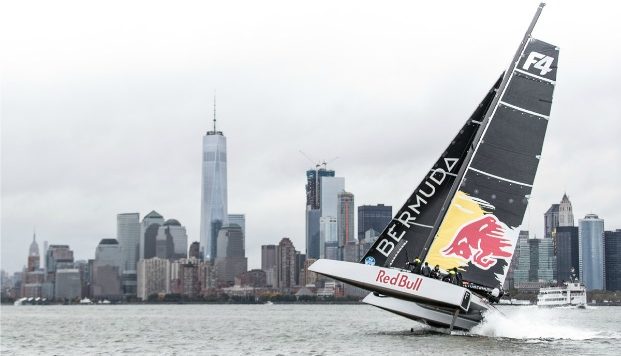 ESPNW—Late last year, five world-class sailors—and one rising star, Emily Nagel, 22—began an intrepid voyage. Their goal: Be the first crew in history to travel, nonstop, from New York City to Bermuda on a boat without an engine.
Though the 662-mile journey is through notoriously treacherous waters, the team had an ace up its sleeve: a 46-foot-long catamaran dubbed the F4 that uses new technology called hydrofoils — enabling the boat to hover above the water, and go really, really fast.
Led by Oracle Team USA member and two-time America's Cup champion Jimmy Spithill, the international crew also consisted of Antigua's Shannon Falcone, Rhode Island's Rome Kirby, Singapore's Tommy Loughborough and the Virgin Islands' Cy Thompson.
Nagel, a native Bermudian who began sailing at age 10, was the rookie of the boat. She was recruited just two months after graduating from the University of South Hampton in the United Kingdom. Though Nagel had competed at both the world and European championships as part of Britain's national sailing squad while abroad at school, she had very little experience in offshore sailing. So, as their window of clear weather opened up on Nov. 5, she reassured herself with this mantra: "I've got the best sailors in the world on the boat with me. Jimmy is probably the most famous sailor at the moment. If he's here, what could possibly go wrong?"
Turns out, a lot. While at sea with no support boat trailing them, the crew, named Team Falcon, faced terrifying 40-knot winds (equivalent to 46 mph) and waves topping 30 feet right at the end of the trip, making it impossible to complete the mission in 48 hours as planned. But despite the weather — and even while running low on food, water and human energy — Team Falcon pulled through, making it to Bermuda in 66 hours.
What was life like on the boat? Nagel chronicled the extraordinary experience for ESPNW, which you can read here!