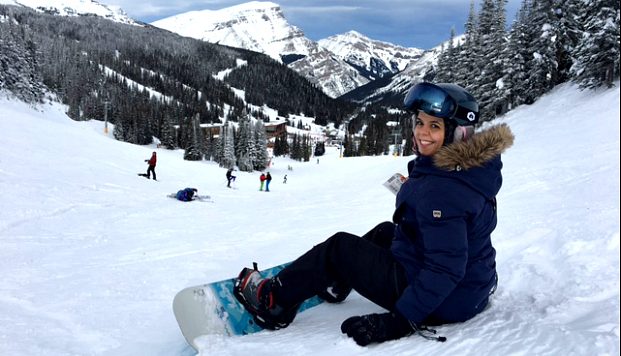 ESPNW—Snow sport lovers, from novice to expert, might know the popular adage: "There's no such thing as bad weather — only bad gear." With the imminent threat of the polar vortex — gusts of unbearably cold air usually reserved for the Arctic — a regular puffer and gloves might not be enough to keep you comfortably warm and cozy for a wintery day outside.
With this in mind, I found six sweet pieces of gear that fit the bill, and I brought them with me to Alberta, Canada, where the temps ranged from 30 to minus-5 degrees Fahrenheit during my visit, to put them to the test. (Another major appeal for heading northwest from my New York City base: All Canadian national parks are free to the public this year to celebrate the country's 150th anniversary. If you've ever wanted to cross the border, now's the time!)
Here's how each item helped me brave the elements and enjoy five days of cold-weather activities — snowboarding, snowshoeing, dog sledding and ice walking — in comfort and with a smile, minus one meltdown on the slopes (more on that below).