Evander Holyfield Weighs in on 'Chasing Tyson'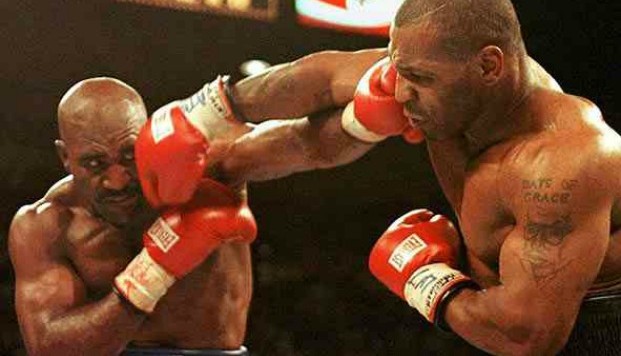 MEN'S JOURNAL—Bring up Evander Holyfield among friends and most will ask, "Isn't he the boxer who had his ear bit off by Mike Tyson?" Not exactly. While he did lose a piece of it in the infamous June 1997 rematch — set up after Holyfield defeated Tyson with an 11th-round knockout a year earlier — what most don't remember (or know) is that Holyfield made short work of Buster Douglas, the first man to take down Tyson, and went on to become the only Heavyweight champ to hold the title four-time different times, eclipsing Muhammad Ali's record. Still, somehow it's "The Bite Fight" that gets attached to Holyfield's name.
Two decades later, director Steve Cantor compiled Holyfield's tale into a a new hour-long documentary, Chasing Tyson.