April Ross: 'Forget the semifinals; this was our gold-medal match'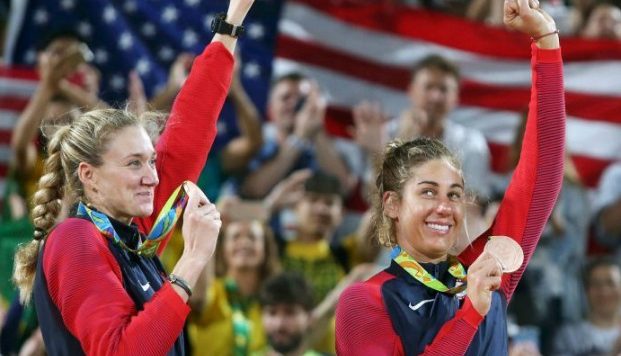 ESPNW—April Ross had an emotional 24 hours. Ross and teammate Kerri Walsh Jennings lost to Brazilians Agatha and Barbara in a midnight match, ending the American duo's pursuit of beach volleyball gold. Ross hugged Jennings and tearfully apologized for the end of Jennings' 12-year Olympic winning streak. Jennings also whispered "sorry" as they both took responsibility for the loss.
Moving forward and competing for bronze less than a day later wasn't easy, but necessary. No way were they returning home without a medal. So on Wednesday night, they made sure to secure the bronze by defeating Brazil's Larissa and Talita.
We caught up with Ross, who won a silver medal during the 2012 London Olympics, at the P&G Family Home in Rio. She talked about her partnership with Aussie, what really happened in the semifinals and how she and Jennings got their groove back to win.